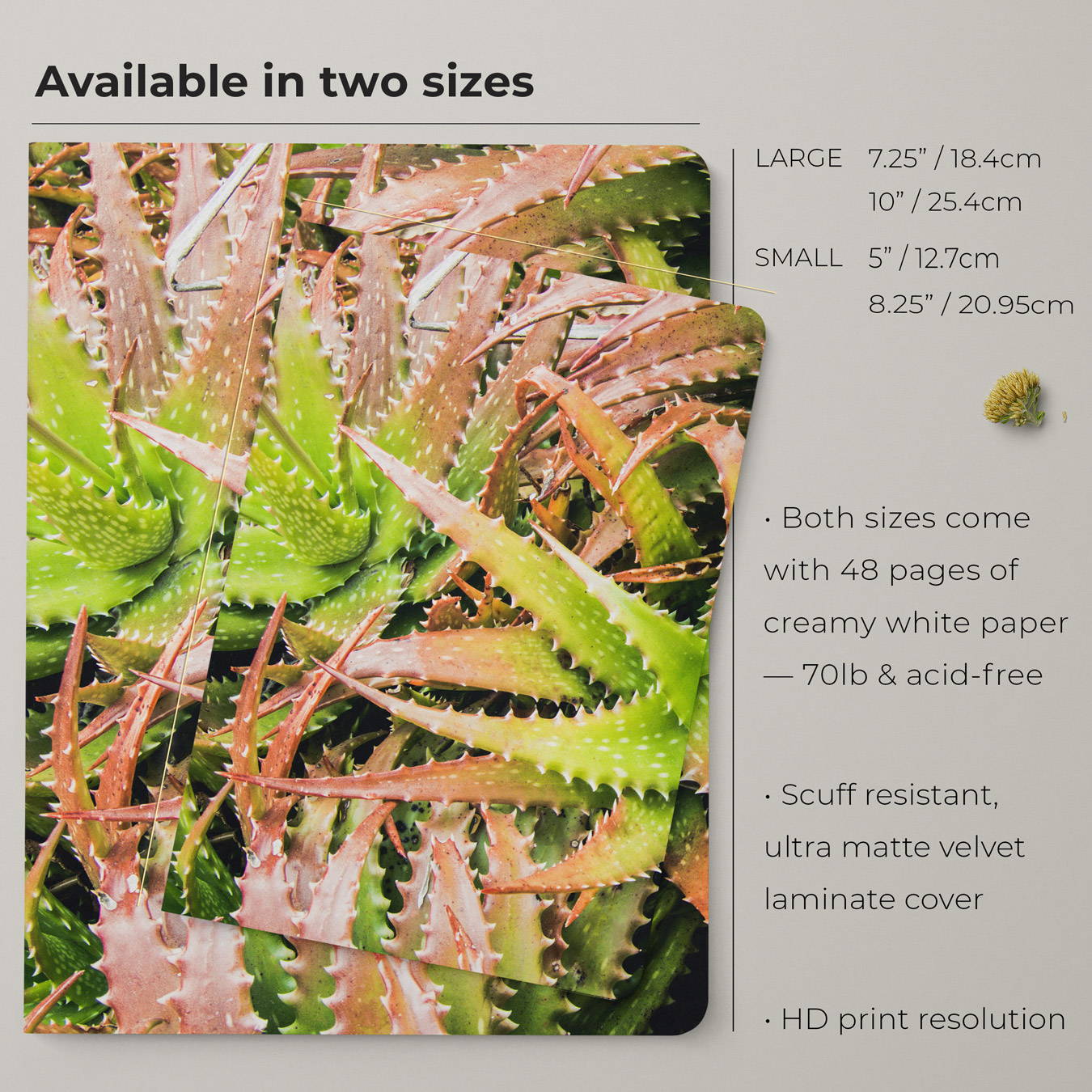 FREQUENTLY ASKED QUESTIONS
What material are your notebooks made of?

The pages of our 48 page hand-bound all-over printed notebooks are made of blank, rich, creamy white, 70lb acid free paper. Their covers are made of scuff resistant, ultra-matte, velvet laminate with full HD resolution prints.
Where are your notebooks produced?

Every Wanderlost & Found notebook is produced at a living wage crafter's workshop in Montreal, Canada.

What sizes are your notebooks?

We make notebooks in two sizes:
• Large (7.25x10")
• Small (5x8.25")

How long does it take to produce one of your notebooks?

We quote 5-10 business days for the production of our notebooks. Why the wait? Folks at the fair wage crafter's workshop we partner with to make our notebooks tell us time and again that they're one of the most popular items they produce. These notebooks are second only in popularity to their FSC Certified greeting cards, which we also love as much as everyone else. In short: good things come to those who wait...