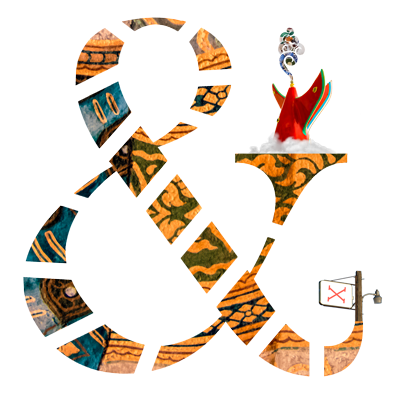 — 24/7, 365 days a year —
When you add a discount using the buttons below, the page will reload to our home 🏡 page


That means you've successfully applied your code, and as long as you don't leave our site before purchasing, the code will stick by your side wherever you go
•••
Buy any 2 items: get 10% OFF
➕Add code to your cart now
👁See savings at checkout
⚡️Code: TIMELESS10
Buy any 4 items: get 15% OFF
➕Add code to your cart now
👁See savings at checkout
⚡️Code: TIMELESS15
Buy any 8 items: get 20% OFF
➕Add code to your cart now
👁See savings at checkout
⚡️Code: TIMELESS20


YOU CAN ALWAYS MANUALLY ENTER THE CODES ABOVE AT CHECKOUT
• All items must be purchased at the same time, in a single order •
• We can't add Timeless Sale discounts after an order has been placed / finalised •
Features + Production + Shipping
Printed in and shipped from the USA / EU — we value fair wages over gross profits

Ready to ship worldwide in 2-3 business days

Available for the iPhone 6/6S, 6+/6S+, 7/7+, 8/8+, X/XS / XR / XS Max, 11 / 11 Pro & 11 Pro Max

Precisely aligns with your phone's camera and audio functions

Image is UV printed onto the case with a smooth, matte finish

0.5mm raised, see-through sides help protect the screen & camera lens from scratches

BPA free polycarbonate back & flexible polyurethane sides

Print on demand: our phone cases are produced in the US/EU after you place an order—brand new, made just for you

Our phone cases are double wrapped for shipping—first in a plastic sleeve of their own, then in a 'tough cookie' bag made of thick plastic with a super adhesive seal




We want your case to arrive at your doorstep looking as fresh and crisp after its journey as it did when we first printed the little treasure
Such a happy photo and I've dropped the phone a few times but the case has kept it from harm.
I love my Divine Order phone case. It fits snuggly around my phone and therefore slides perfectly into my pocket, yet still protects it every time I drop it (touch wood).


The image on the back is both subtle and distinctive, matching every outfit but easy to find in a sea of devices. In fact I'm often asked where I acquired such a fancy case!
Love this trendy phone case, plus easy to find!
This high-quality case has a hard back and rubber sides so it protects the phone from impacts and being dropped while sporting this amazing high-res image.


I've left it in places a few times and people always know it's my phone and get it back to me, because it's so unique and distinctive.
Printed in / Shipped from: USA or EU
FREE global shipping for this product

Global tracking included for this product

Express global shipping options at checkout — or check our shipping estimator on the cart page
Estimated time between placing an order and receiving all items in that order
Includes print on demand production time for most of our items + pre-shipment quality checks, shipping and delivery times
2-12 business days: USA and Canada

Printed & shipped from the USA / EU

3-5 weeks: Asia Pacific, Latin America, the Caribbean, North Africa, Sub-Saharan Africa and the Middle East
Printed & shipped from the USA / EU

Print on demand: our phone cases are produced in the US/EU after you place an order—brand new, made just for you

Express global shipping options at checkout — or check our shipping estimator on the cart page
All our items are packaged with care and mostly grouped by product type for shipping


Long story short: if you order a phone case, pillow, and an art print they will arrive in three separate packages
Most product types we sell require specific packaging to help ensure they get to you looking as crisp and fresh as when we shipped them

Your new pillows will be sent together in a box and a gaggle of phone cases will fly sky high together — Each one will be individually wrapped in their own plastic sleeve, then stacked together inside a plastic tough bag with superhero adhesive




We want to help ensure that all our products (and your new treasures) arrive crisp and fresh after their long journey from us to you
Start with in 15 days of delivery, have all items back to us within 30 days from your order date
You're welcome to return or exchange any items in your order — open a return request within 15 days of delivery

All returned items must be received in their original condition within 30 days of your order date

We will notify you once we're satisfied with the condition of the returned item(s)

After we approve your return, you will be refunded via your original payment method within 1-2 weeks—includes processing time between our bank and yours

Hate waiting? Activate exchange/store credit within 24hr after your return is approved

We do not accept returns/exchanges of sale items

Original shipping fees are non refundable

Return shipping fees are refundable for faulty items, incorrect items or goods damaged in transit