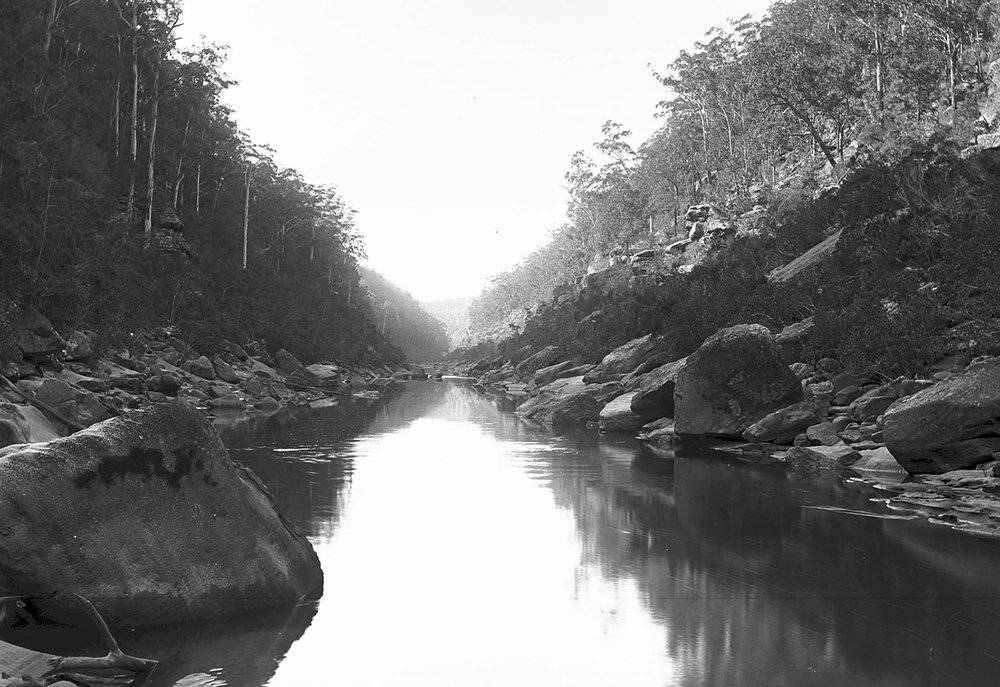 The Secret River app brings Andrew Bovell's play text together with rich and insightful multimedia content.
Offers readers a curated experience of the play as a whole: on stage, behind the scenes and in production.
MY ROLE: PROJECT MANAGER, CURATOR & PRODUCER
Sourced, selected and oversaw production of all content and app design.
Produced all audio; performed as interviewer.
The full play text.
Andrew Bovell takes readers on a tour of The Secret River—twenty-six audio grabs are embedded throughout the play text, each taken from an interview with Andrew, which was made available in full as part of the Not in Print podcast.
Andrew Bovell introduces the main characters—eleven audio grabs.
A suite of nine images from the Sydney Theatre Company's 2013 production, shot by renowned photographer Heidrun Löhr.
Wesley Enoch's response to the play, Still Waters—offering critical analysis and personal reflections.
Extensive teachers' notes by Rachel Ford.
Main image: Riverscape at Colo River or Nepean Gorge, NSW. Photographer: unknown.
Production photos: Heidrun Löhr.
In-app design work: The Nest / Frost Collective.
Screenshots courtesy of Currency Press.