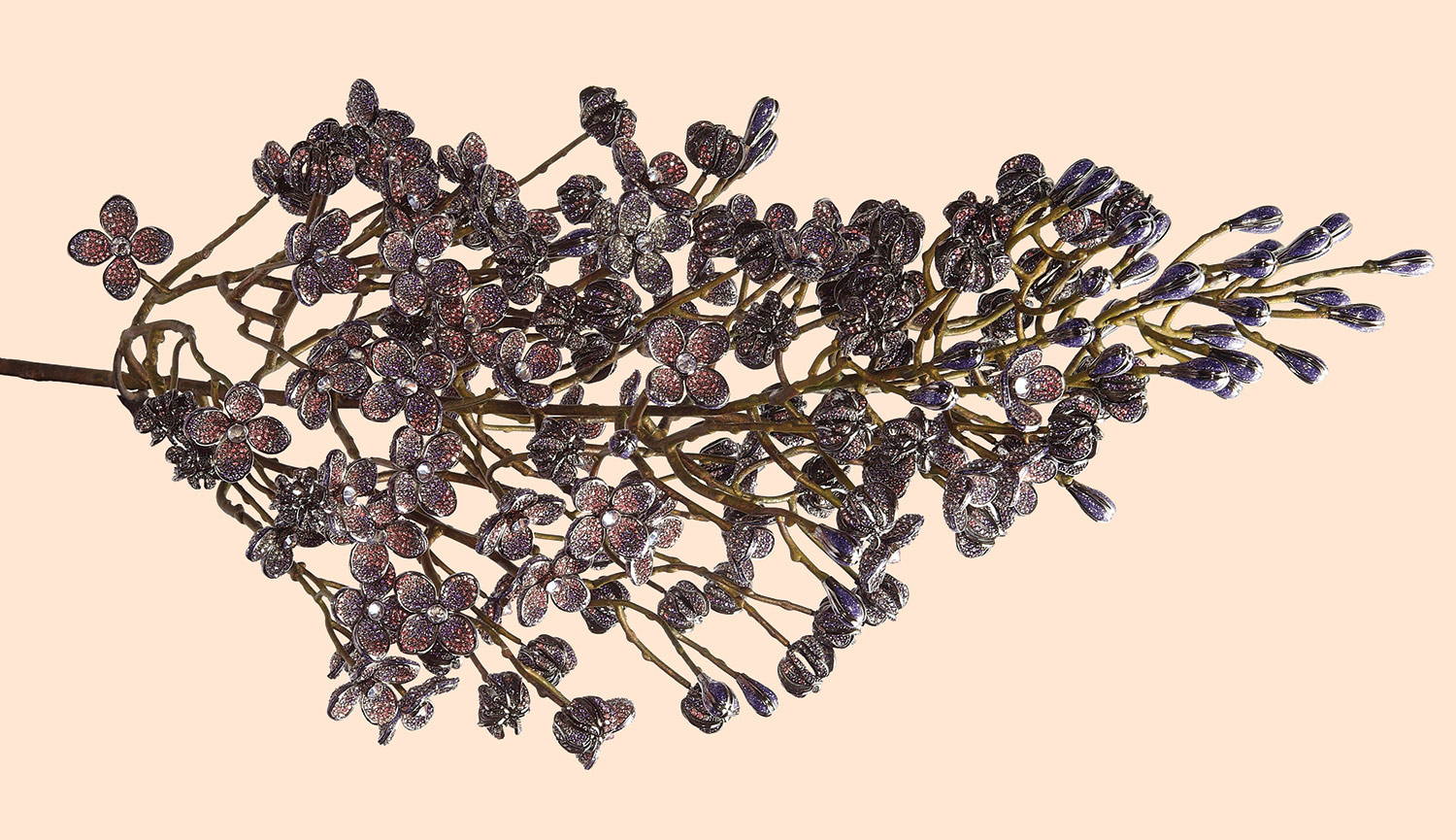 © M.C.L Design International, 2016
Acclaimed jewellery designer, Matthew Campbell Laurenza spent three years on this art project that brings to life 15 unique sculptures inspired by flora and fauna.
Each sculpture was realised over several thousand hours of meticulous design and labor, showcasing Laurenza's immaculate craftsmanship and displaying the full power of Swarovski's genuine gemstones.
The Jewelled Garden has been on display in New York (Bergdorf Goodman), Hong Kong (Lane Crawford), China (Chow Tai Fook), and Bangkok at the Adler Subhashok Gallery.
My approach was the same as one would take if creating a world of stories for a gallery exhibition.
Background information about the project was required—genesis, craftsmanship etc.—as well as unique stories for the collection as a whole, and each individual piece within it.