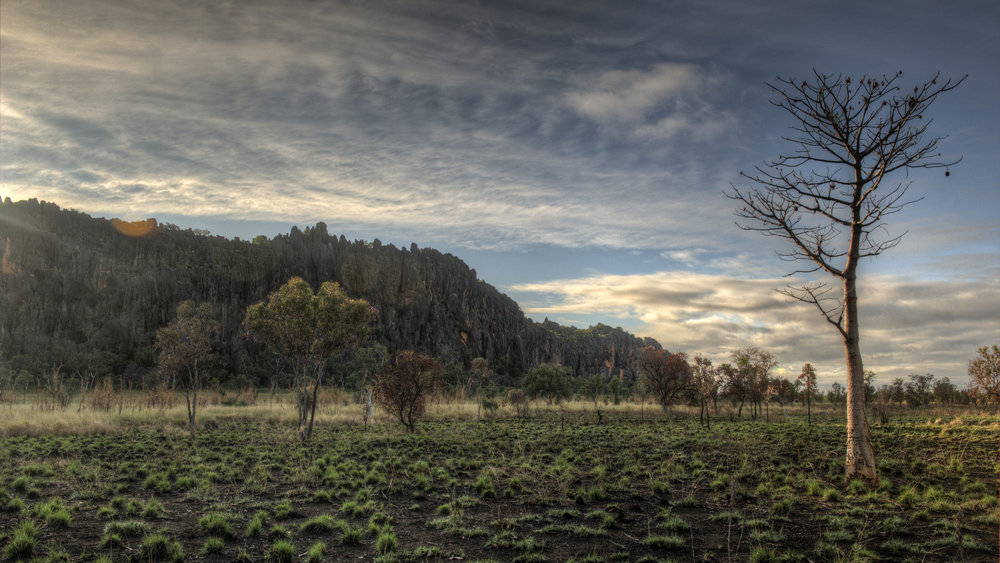 rings together Steve Hawke's groundbreaking play with a substantial amount of multimedia content, sociocultural analysis and teachers' notes.
Offers a curated experience of the play as a whole: on stage, behind the scenes and in production.
MY ROLE: PROJECT MANAGER AND CURATOR
Sourced, selected and oversaw production of all content and app design.
Post-production of all featured audio and video.
The full play script.
Twenty-eight images from the Windjana Gorge performance of Jandamarra in 2011.
Video of ten key scenes from that performance, which chart Jandamarra's journey.
Video interview with Steve Hawke and Phil Thomson, director of the Windjana Gorge performance, discussing the development of the play with journalist Vickie Laurie.
Extensive teachers' notes by Rachel Ford.
In-app production photos: Steve Hawke.
In-app design work: The Nest / Frost Collective.
Screenshots and in-app material courtesy of Currency Press.