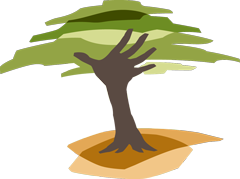 1 Tree Planted For Every Order
We Plant 1 Tree For Every Order Thanks To The Heroes At Eden Reforestation Projects
Eden Reforestation projects reduces extreme poverty and restores healthy forests by employing local villagers to plant millions of trees every year. Wanderlost & Found's planted over 1,000 trees so far & offset 20.81 tonnes of CO2e. That's 16 long haul flights OR 51,630 miles driven in a car OR 62 square metres of sea ice saved.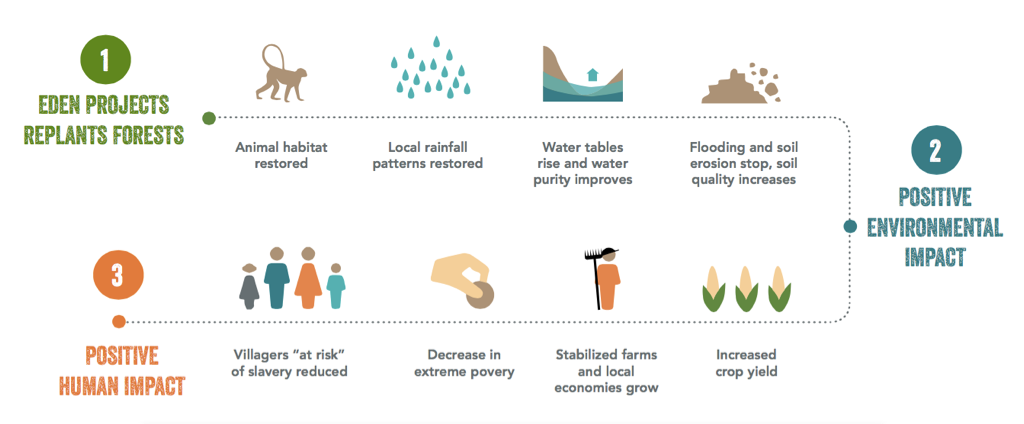 Successful reforestation must present a benefit to the local population. Due to the unsustainable relationship between the land and the people, communities suffering from deforestation are often the same as those living in extreme poverty. It is essential to be committed to and work alongside local villages and communities to achieve a successful and longstanding reforestation effort.
Eden Reforestation Projects utilises an "Employ to Plant" methodology to benefit the members in the local communities in which they plant. Through steady employment, impoverished villagers can begin to afford daily necessities such as food, shelter, clothing, and medicine.
3. Why Plant Mangrove Trees?
Scientific studies have shown mangroves "sequester carbon at a rate 2 - 4 times greater than mature tropical forests" & contain "the highest carbon density of all terrestrial ecosystems." Mangroves are also a key part of coastal ecosystems, "renowned for an array of ecosystem services, including fisheries and fibre production, sediment regulation & storm/tsunami protection".
The key to mangroves is the large amounts of biomass stored underground in the extensive root system. These roots support the large trees in muddy coastal areas where mangroves thrive.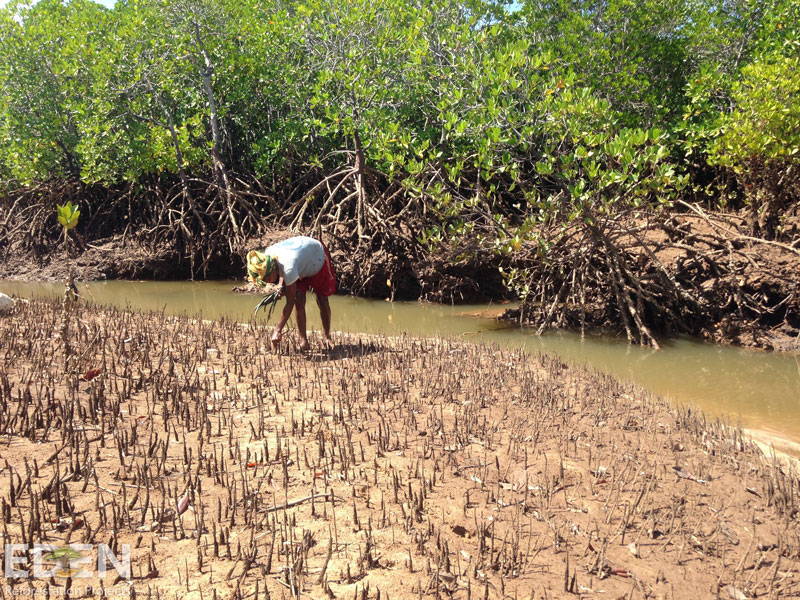 4. How Much Carbon Does A Tree Sequester?
The trees you are funding are doing sterling work sucking up carbon, and mangrove trees which the Eden Projects use are especially capable. Based on scientific research of mangrove forests, we know that a hectare of mangroves can sequester 3082 tonnes of CO2 over a 25 year life time. Or 308KG per tree.
5. What's The Survival Rate Of These Trees?
The initial survival rate at Eden's mangrove restoration projects exceeds 80%. But between years 3 & 5, the young mangrove trees produce baby mangrove trees, resulting in a proliferation of natural regeneration. Multiple studies demonstrate the initial survival rate + natural regeneration = a luxuriant impact ranging between 150 and 500 percent.
6. Are The Workers Being Cared For & Paid Fairly?
Eden Reforestation Projects' Employ to Plant methodology works by employing the local community to reforest their environment, thus addressing one of the leading causes of deforestation. All of Eden's planters and workers are paid at least the required minimum wage for a full month's work…regardless of the number of days they work during that month. Therefore, if weather or ocean conditions prohibit the ability to plant on any given day, the workers are still paid their full wages. In addition, government regulations require that Eden's employees are provided with a full month off from work each year. They honour this regulation & their employees receive their full wages during this month off. In addition, as a result of their employment with Eden, their Malagasy employees are also receiving government health care and retirement funds.